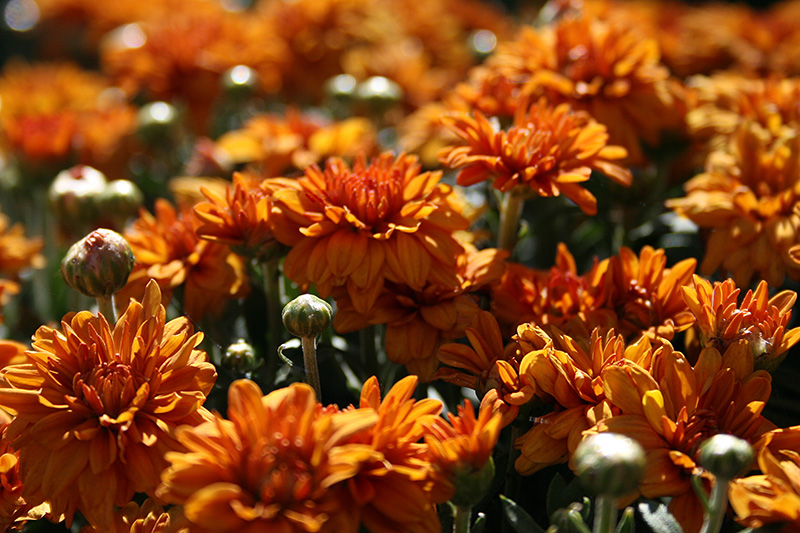 Caring for Mums Year-Round
Your new mum may be planted in full sun or in a place where it gets half a day of sun. Plant your mum at the same level in the ground as it is now planted in the pot. Loosen any compacted roots and water it in well.
Remove any spent blooms to prolong blooming time. After the first hard frost, cut your mums 3 to 4 inches from the ground. When the ground freezes, mulch your mums with dry leaves, straw, or bark. In the spring and summer months, keep your mums cut down to 4″ from the ground until mid-July to ensure proper height and bloom time.
In mid-July and again in mid-August, fertilize the mums with Fertilome Rooting and Blooming solution or Espoma Plant Tone.
Divide your mums every three years or so. Take your divisions from the outside of your clump and discard the oldest, center portion of the plant.
Need more help with your Mums? Contact us today!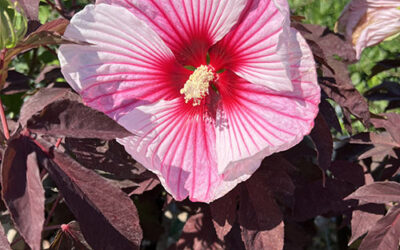 Here's a guide to get you better acquainted with the hardy hibiscus, and why you are going to want it to add some tropical flair to your garden!Perennial gardens in the Treasure Valley could use a...
read more