Here's what to plant this fall to enjoy a more beautiful spring!
Everyone loves it when irises, daffodils, tulips, and more bloom in the early spring, mid spring, and through late spring. The sudden burst of color into the otherwise dull and sometimes muddy early days of spring is a sight for sore eyes, and for vases and bouquets too!
The best time to plant bulbs and rhizomes is in the fall, so you're just in luck! Next season is going to be all about spring color, when you learn all about fall-planted bulbs! Here is everything you need to know about planting bulbs for the spring of your dreams.
Here is a little bit more information about the tulips, crocus, daffodils, hyacinth, and iris that make spring through early summer such a beautiful time of year to enjoy!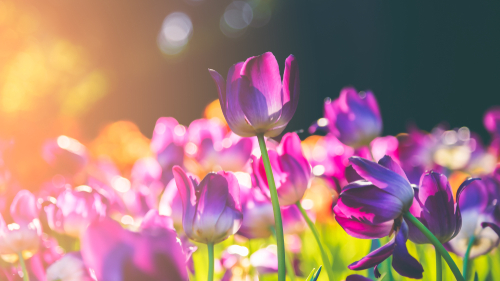 Tulips
Tulips are potentially one of the most common perennials that you will come across. Even when a home falls into neglect, you can still see tulips blooming in early spring and a testament to their hardiness and resiliency. They come in literally every color and color combination under the sun, with fringe and beards too.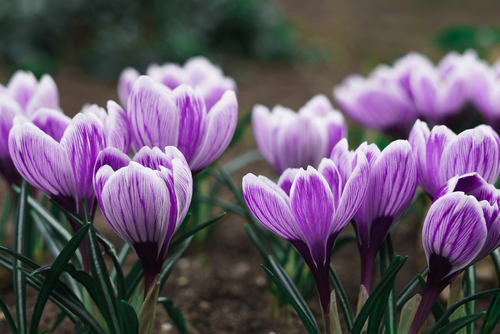 Crocus
They are usually one of the first things that we love to see peaking up (even out of the snow!) in early spring; the crocus! Short but showy, crocus can come in a variety of shades of purple and lavender, and even white and yellow too.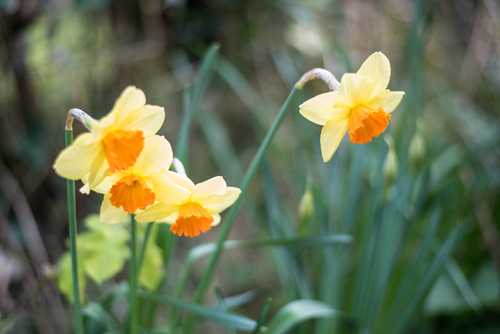 Daffodils
Perhaps the most iconic spring flower of all time, the sunny and cheery daffodil comes in a cascade of beautiful color combinations including white/yellow, yellow/yellow, white/red, pink, peaches, corals, and more. You can plant them by the dozens, or even the hundreds if you wish for a showstopping late winter and early spring show.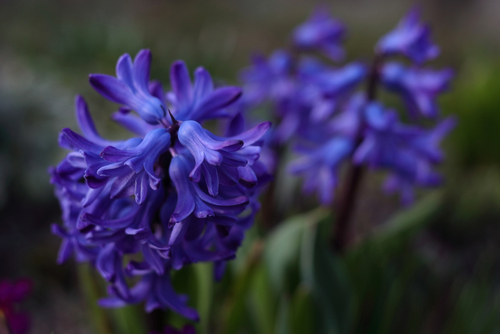 Hyacinth
Hyacinths, like the crocus, are sentinels of the changing season. The expected purple, lavender, whites, pinks, and yellows of the hyacinth look fantastic wherever they are planted, due to their intense, compact blooms and striking form.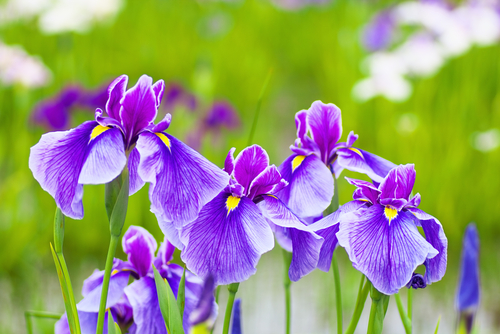 Iris
Another flower bulb that we expect to see every spring and through early summer is the iris. A classic beauty that blooms in every color you can imagine. Iris are also hardy and resilient. We have Dutch iris coming in with our other bulbs, which love to come back year after year!
Bulb and Rhizome Fall Planting Tips.
Here are some simple tips to help give your bulbs and rhizomes the best start possible, for maximum enjoyment not only this coming spring but for all the springs to come!
Make sure that your soil is well-drained but well watered. If your soil is dry, water it the day before so that it's workable, but not muddy. 

Plant your bulbs when it's still 40-50 degrees outside at night so that they get a chance to establish themselves before the frost comes.

In general, plant your bulbs two times deeper than their height, and two bulb widths apart (from center to center. Make sure that you don't plant your bulbs and rhizomes too deep, or they will take longer to pop up, or may not at all.

Plant the bulbs with their basal plate or roots at the bottom of the hole. Plant your rhizomes horizontally, but with their roots pointing down (but not too deep!).

Make sure to plant your fall-blooming crocus for next year too!

Bulbs and rhizomes need sunlight to grow, some more than others so always ensure that you're planting them in the right spots. 
Bulbs and rhizomes are perennial, so they will continue to come back year after year as they lead the way in your flower garden. Here are a few additional things to keep in mind when you are planting bulbs and more, for the best results: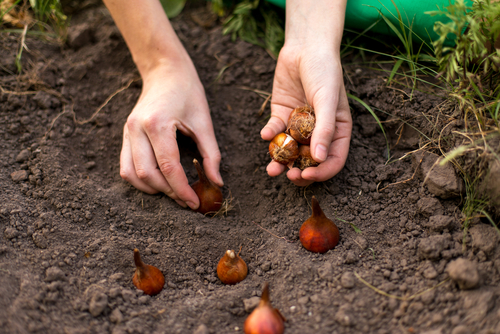 How do I care for my tulips, crocus, hyacinth, and more?
Fall-planted flower bulbs can set your garden or flower bed up for a lifetime of pleasantly scented, cut flowers for everyone to enjoy.
Full shade isn't going to be kind to your bulbs, as they need at least partial sun to thrive as we've discussed. One of the good things about these types of plants is that you can relocate the bulbs and rhizomes to another area (or just create more locations for them to be enjoyed).
If you already have bulbs and rhizomes, it's a good idea to divide them in order to keep them from declining. They can become overcrowded, which can restrict their ability to properly grow year after year. Many gardeners will also dig up the bulbs after they have bloomed, and start fresh!
Keep in mind that not all irises will bloom the first year, but will still produce their typical spear-shaped green foliage to enjoy. Daffodils will also do their best year after year when you allow them to grow until they retire naturally as well.
Your fall-planted bulbs and rhizomes are going to appreciate moist soil, but it should also be well-drained. The heavy clay that we can experience across the Treasure Valley can make this a challenge, but there are many ways to amend the soil to get the best results.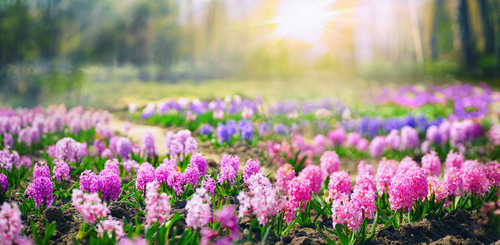 Want to learn more about fall planting?
Check out another article we have for you here!