What's in store at Adams Gardens this holiday season!
Fresh-Cut, Farm Grown Christmas Trees- Noble and Nordman Fir
Live-Potted Christmas Trees
Mixed Green Bough boxes
Custom-Made Wreaths Available
Live Garland
Christmas Cactus
Cedar and Silver Fir boughs for all your wreath projects and more
Christmas Tree Stands
Disposal Bags and Preservatives
Pine Cones-Sugar, Scotch, and Ponderosa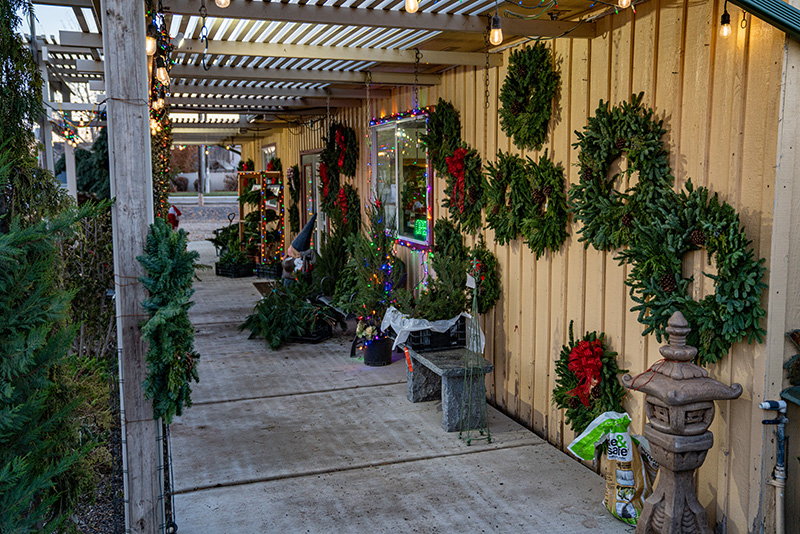 'Tis the Season!
We have our cut Christmas trees in now. Trees range from 3-4′ to 9-10′.
We have 20," 24," and 34″ wreaths. Our famous "Jami Bow" is available on the 24″ and 34″ wreaths. We have cedar garland too. We also have a selection of live potted trees.
Handmade wreaths are available for special orders.