Whether you are new to the Southern Idaho territory or have lived here your entire life, knowing what particular species of trees and shrubs grow best in this climate is key to achieving the landscape of your dreams!
Idaho is a dynamic state comprised of several climate zones, but by far the most temperate is the Treasure Valley!
From the iconic downtown Boise area to Meridian, Nampa, Caldwell, and beyond, an average of 206 sunny days a year make for perfect growing conditions for a variety of different species.
Many Treasure Valley residents take advantage of the summer months to grow a garden for food, flowers, and more, but what tree species and varieties of shrubs grow best in our neck of the woods?
Most of our soils are can be comprised of a heavy clay, which can make planting and watering if you're going it alone a potential challenge, so always consult with us first at the nursery before planting your trees or shrubs, but here's a quick guide.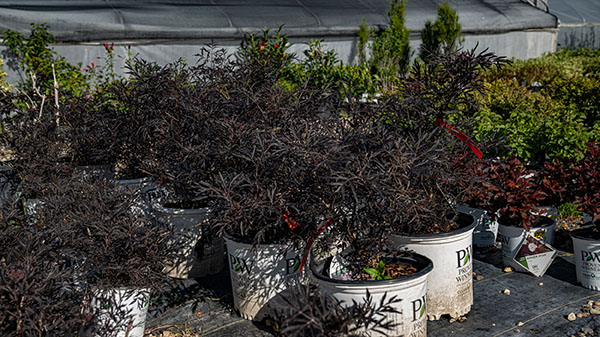 Tree species and the growing conditions they love.
Coniferous Tree Species you can grow in the Treasure Valley.
You may be familiar with the different kinds of tree species there are in general, including deciduous, and coniferous. Evergreens are iconic to the Idaho territory, and grow all across the state from the Salmon River in central Idaho, to the Canadian border and back to even our most southern Idaho deserts.
Evergreen trees have been harvested for wood in Idaho for centuries, but their dark green foliage that's resists the bite of winter and branches grace us year round with life add an appeal to every yard or property they grace.
Pine trees come in a variety of different subspecies, including Columnar White Pine, Austrian Pine, Scotch Pine, Oregon Green Pine, Weeping White Pine, and more. Pine trees can really define a landscape, have a knack for thriving throughout winter, and can be low maintenance when you properly trim their branches.
Other types of evergreens include junipers and spruce trees, including Weeping Norway, Weeping Serbian, Norway, Engleman, and Weeping White. While most species of evergreen are known for their resilience and low maintenance, they require care like everything else in your yard to keep them disease-free and thriving.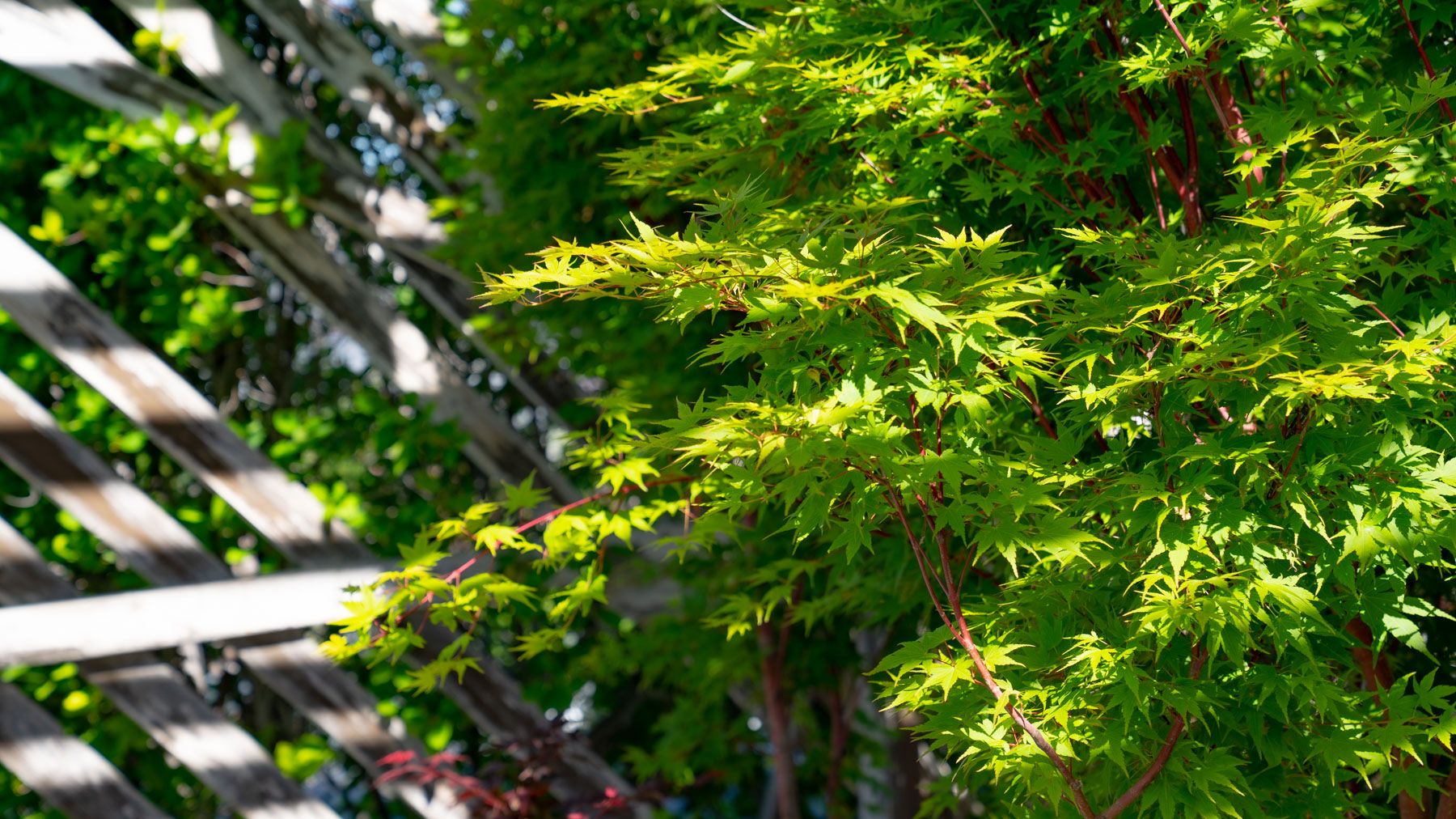 Deciduous Trees Species you can grow in the Treasure Valley.
Boise, Idaho is known as the City of Trees. And when you travel throughout the valley or have viewed it from any other vantage point, it's easy to see why! We love our trees here in the Treasure Valley, and there our climate loves them back.
Deciduous trees don't sport green foliage throughout the year, but from early spring to late summer and into the fall, they provide us with shade, blooms, and color. The list of deciduous trees that flourish here is long, but here are a few that do particularly well.
Honey Locust, Canada Red Chokecherry, Sensation Maples, River Birch, Oak, ornamental crabapples, pears and cherry trees, elms, chestnut and many more species of deciduous trees all grow and thrive in Southwest Idaho! You can also consider dogwoods and literally a hundred other plants that can provide all your needs. In addition to all these varieties, weeping willows are also a species that grow very quickly and do incredibly well in temperate climates like the one we enjoy in southwestern Idaho!
Shade, beautiful branches, pretty fragrant flowers that bloom in the spring, a way to boost the appeal and value of your land, the list goes on of all the ways that deciduous trees can improve the quality of your life. And with so many different tree forms and species to choose from, it's easy to see how much we love our trees here in the Treasure Valley!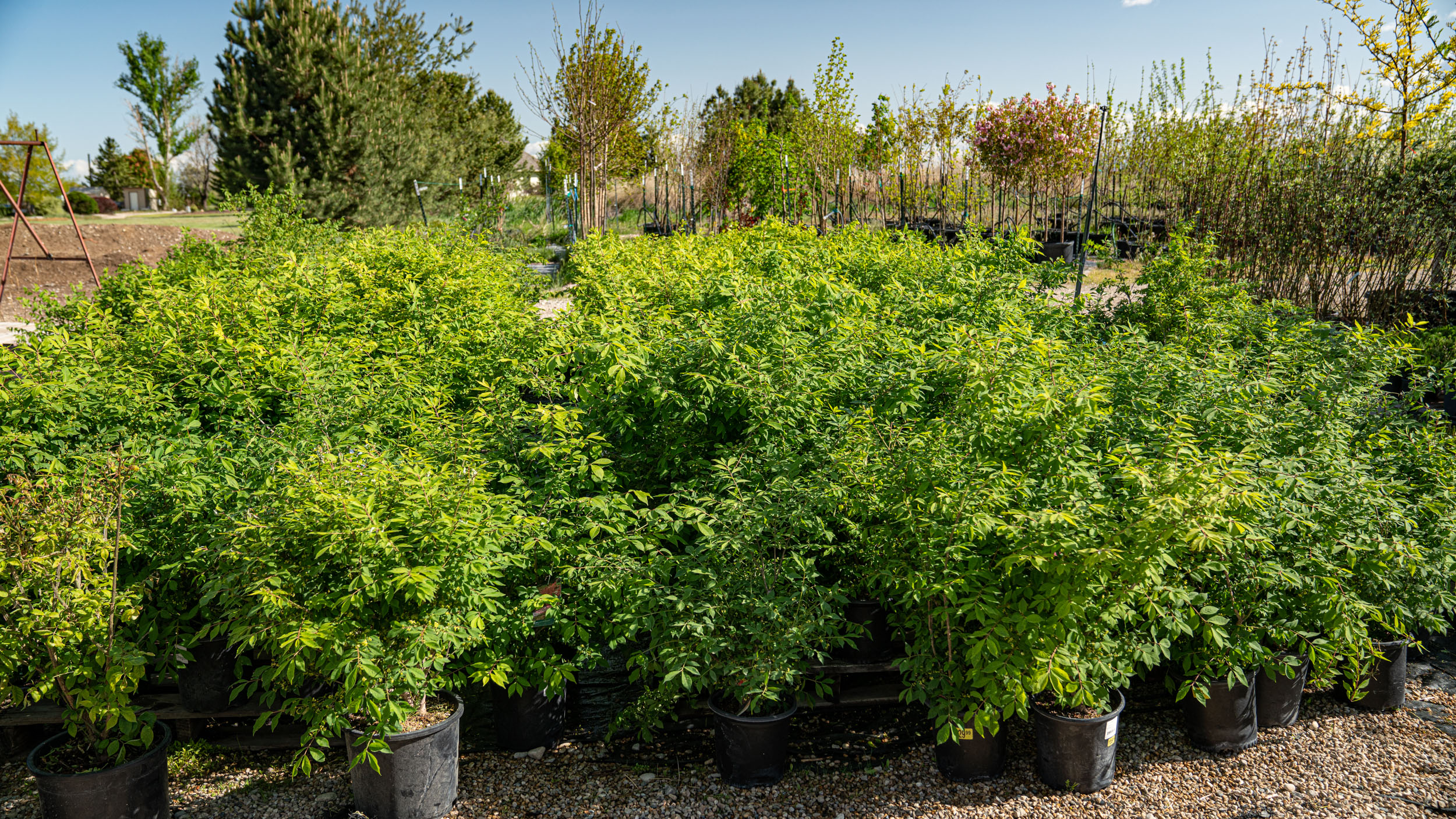 Shrubs you should plant in Idaho's Treasure Valley.
Now that we've talked a little about the different types of evergreen (or coniferous) and deciduous trees that love living along our bend of the Snake River, let's talk about shrubs.
Whether it's late winter, fall, or spring, nothing can help outline and define your yard or property like the right shrub! Idaho is a beautiful state year-round, and with all the recent growth the demand for landscaping shrubs is only going to increase.
But what shrubs can you select that will be easy to maintain and get along with the other plant life in your garden, yard, or gem state property?
The best shrubs will be able to withstand dry periods, compliment your trees, and be matched to the kind of soil you have. You will also need to keep in mind whether you have partial shade, or full sun, and if they thrive close together or twenty feet apart. What shrub you put in the ground matters.
Other shrubs you can plant include the quintessential lilac, butterfly bush, Sumac, spirea, azaleas, and hydrangeas! Other popular shrubs or bushes that can also add a splash of color as landscaping shrubs include the burning bush, the black lace elderberry bush, boxwood, common rose bushes, and of course, rose of Sharon!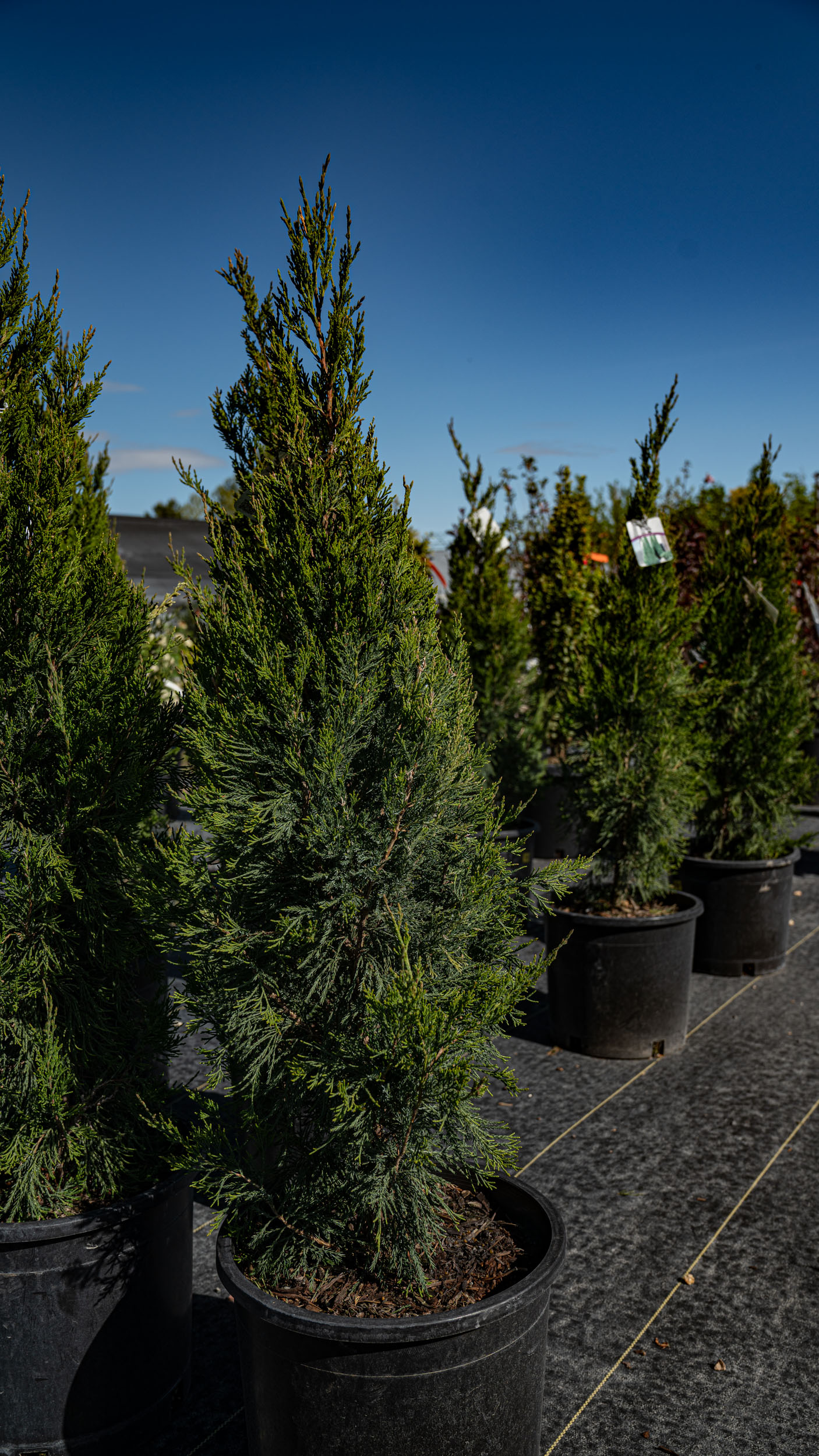 How do I know if I am planting the right trees or shrubs?
One of the greatest things about living in this part of the gem state is the climate and the soil. The snake river valley is fertile and temperate (compared to the rest of the state!) and so as a result you will find that there are so many varieties and species that thrive here it's hard to choose!
We are southwest Idaho climate experts and have expert knowledge on what types of trees and shrubs love to grow here. Come to the nursery, and let's get your yard or property populated with flowering plants, trees, shrubs, and plant life of every kind!